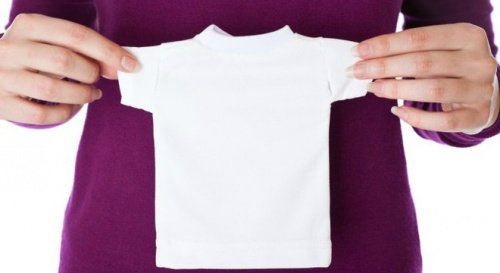 With it being close to fathers day it would be good to simply give you dad some new clothes. Not letting him hold on to his old clothes from the late 80s to early 90 is not a crime. Everyone loves getting new clothes, but no one likes when you wash those new clothes and they shrink. He would want that polo shirt or pair of jeans to fit him just as perfectly as they did when you first tried them on. That's why i want to help you keep his  new gifts around for a long time. Here are some very helpful and important tips on how to keep your new clothes from shrinking:
Always Read the Labels Before Washing
When it comes to washing your new clothes, it is important to always read the label to see what type of washing is needed. Some items may be strictly dry cleaning, while others may be machine washable but delicate. Some clothing may need to be washed in warm water, others in cold. you also need to pay attention on how you dry your clothes , as some items require more time, or some clothing types are recommended to be hung up to dry. With there being many different types of clothing and washing recommendations, it's important to simply read the labels.
Using Hot Water Creates More Risk of Shrinking
When you wash clothing in hot water, more damage is caused to the fabric. The more you wash your clothes in hot water the more the fabric will wear and tear. While using cold water may not clean your clothes as much as hot water, it will lower the risk of shrinking and tearing.
Air Dry Your Clothes
Most often, clothes become damaged in the washer or dryer if the proper cycle is not chosen. You should not leave your clothes in the dryer too long, as this could cause shrinkage. By air drying your clothes, you will be avoiding the risk of damage that is caused by a rough drying cycle. It also helps save energy ,water ,and money.
If You Chose Not to Air Dry, Use a Lower Heat Setting
You may not want to air dry your clothing because you feel that it takes too long or you just don't have the space. Instead, you can start drying your clothes on a lower heat setting and then remove them while they are still damp. You can then allow them to air dry and doing that will safely dry your clothes. This will decrease the risk of over heating/drying your clothing
I hope this article helped you out. Don't forget before yoto wash them using our helpful tips. Please enjoy your fathers day with your family.
Are you tired of buying shirts over and over again due to yellow underarm stains? There is nothing more annoying than underarm stains when it comes to your wardrobe. It happens to everyone. At times, it can be very embarrassing. Are you ready to demolish and beat underarm stains in your very own home? Well now is the time to save your money and remove those stains in a natural way all on your own.
.
Dish Soap: removing underarm stains from your shirts is easier than you think! Just remove those stains with dish soap! Mix 1/3rd dish soap with 2/3rd of hydrogen peroxide and gently rub together where the stain is located.
Salt: try salt! Not only in the kitchen, its also useful on stains. 4 tablespoons of salt in 1 liter of hot water does the trick.
Cold Water: gently rub and soak your yellow underarm stained shirts in cold water. DO NOT USE HOT WATER! It would set the stain instead of remove it
Aspirin: aspirin is used in many diffrent ways. If you want to remove those underarm stains immediately – crush 2 aspirins and mix the powder in ½ cup of warm water. Gently soak the stained area for about 2-3 hours, and then wash.
Lemons: lemons may be yellow but they are really good for lifting gross underarm stains. All you need is lemon juice and cold water for awesome results
Now that you have all these great tips on cleaning those nasty underarm stains,get them clean!
Have you ever wondered who those people that like to fold laundry are?  Whelp, they exist and they enjoy folding their laundry.  Many find it as a way to pass the time on a relaxing weekend afternoon. It may appeal to their organized nature, or act as a way to focus their attention on an easy task other than stressing out about work.   Others are not so fond of the activity. To these people, folding the laundry is a dull chore, one that is better off being replaced by just stuffing one's clothes in an empty drawer. However, there are certain advantages that come with folding your laundry properly, and may just make the task worth it.
For example, folding your articles of clothing allows for you to have much more room to store them. Whether you are putting laundry away in a drawer, or packing up for a trip, you will be provided much more volume by reducing the amount of space each individual article takes up. This way, it is easy to store everything in one contained area, rather than having to find a new spot to put away the clothes that wouldn't fit with the rest.
Folding greatly reduces the amount of wrinkles and creases in your laundry. When you go out in a new shirt or pair of pants, you want to look your best. Wearing smooth properly-folded attire both looks good and feels right.
Folding your laundry can make it last longer. Folding your laundry, as opposed to hanging or bunching the clothing, reduces tugging and pulling. This can help extend the lifespan of the clothes, as well as prevent and pulling at the seams or fraying of edges.
Organization is key for a peaceful daily routine, and folding your clothes is a key part of organizing. Folded clothes in a stack are easy to access, and to group together with articles of a similar nature. This process will make your life much easier than attempting to locate a certain piece of clothing in an unmanageable pile.
Spring is here and it's a great time to do some spring cleaning, plant some flowers and open your windows for some fresh air. There is no better time to spend outdoors in Houston, Texas, unless you have allergies of course then the spring season. There are many outdoor activities, sporting events and barbeques to attend and while these may be fun often times you leave with some serious stains on your clothes. It can be difficult to get mustard or ketchup stains off your white shirt or remove pesky grass stains from your soccer or football uniform. Oftentimes it appears that your clothes are ruined for good, but don't fret because we have some laundry tips that will have your clothes looking fresh and new again!
Below are some of the most common stains and how to get rid of them.
SWEAT STAINS – It's Hot & Humid Houston and residents know very well about perspiration and the stains it causes. The body needs to perspiration because it helps keeps it cool, but over time this bodily fluid can start to make stains on clothes which is unattractive and may ruin your clothes. Below are step by step instructions for removing stains caused by sweat and perspiration:
Step 1: Assess whether the sweat stain is old or new. If it is old it may have started to change the color of the fabric because of the acidity of the perspiration.
Step 2: When removing an old stain you should apply white vinegar to the stain, and let it sit for approximately 30 minutes or if it is a new stain, then you should apply ammonia to it, and let it sit for approximately 30 minutes. (Be sure to test the ammonia in an inconspicuous area first to make sure it will not damage the fabric.)
Hint: Do not apply both ammonia and vinegar to the stain at the same time.
Because vinegar is a mild acid, and ammonia is an alkaline solution, they will just neutralize the effectiveness of both if combined together.
Step 3: Rinse either the vinegar or ammonia from the fabric.
Step 4: Apply a laundry pretreater containing enzymes, or blot liquid laundry detergent containing enzymes onto the stained area and let it sit for 30 minutes.
Step 5: Wash in the hottest water the garment will allow to get out the spot.
Hint: Make sure it is gone after washing, but before you place in the dryer or you may set it. Repeat if necessary.
Step 6: For really stubborn sweat stains you can also try relaundering with either chlorine bleach, if safe for the fabric, or color safe bleach if not, in the hottest water also safe for the fabric.
GRASS STAINS – Stains caused by grass are problematic to remove because they are a combination of dirt and grass and they also set in pretty quickly. The faster you act to remove the stain the better the outcome.
Step 1. Pretreat the stain with a paste of powdered laundry detergent that
contains enzymes. Alternatively, you can also use baking soda and dish soap to create a paste or one of my favorites stain remover that is super convenient is Carbona Stain remover. You may find these at HEB, Walmart or Krogers Supermarket. Carbona Stain remover is Divine!
Step 2. Wash in the hottest water possible for the type of garment being cleaned and if possible use a color safe bleach. Before you move the garment to the dryer make sure the stain is gone otherwise you the dryer may set the stain in for good. If the stain doesn't come our then repeat the steps above or soak stain overnight.
KETCHUP STAINS – Our family loves ketchup! It's a necessity for our outdoor barbeques and we all know that ketchup stains with kids are inevitable and some adults too. Again, on must move quickly to remove ketchup stains.
Step 1. Scrap off any excess ketchup on the garment.
Step 2. Turn the garment inside out and run under cold water to flush out the ketchup
Step 3: Apply liquid detergent to the stained area and soak for 30 minutes
Step 4: Rinse with cold water
Step 5: Sponge the area with white vinegar, make sure to use a clean white cloth. A microfiber one is best.
Step 6: Rinse again with cold water
Step 7: Pretreat the stain with prewash stain remover
Step 8: Wash in the hottest allowable water and use a color safe bleach
Note: Make sure the stain is gone before you put in the dryer. Repeat the steps above is necessary.
MUSTARD STAINS – Oh those pesky bright yellow mustard stains. Again with most stains, the quicker you begin treatment the better.
Step 1: Scrape off any excess mustard from the fabric.
Step 2: Turn the fabric, inside out, under the cold water to flush out as much of the condiment as possible.
Step 3: Pretreat the stain with a prewash stain remover.
Step 4: Wash in the hottest water the garment will allow to get out the stain, and use a color safe bleach.
Step 5: Check to see if the stain is gone. If not, then rub glycerin into the spot with a soft brush or your fingers, and let it sit for approximately 15 minutes.
Step 6: Rinse the stained fabric off with cool water.
Step 7: Repeat step 4, and rewash the item.
Note: Make sure the stain is gone before you put in the dryer. Repeat the steps above is necessary.